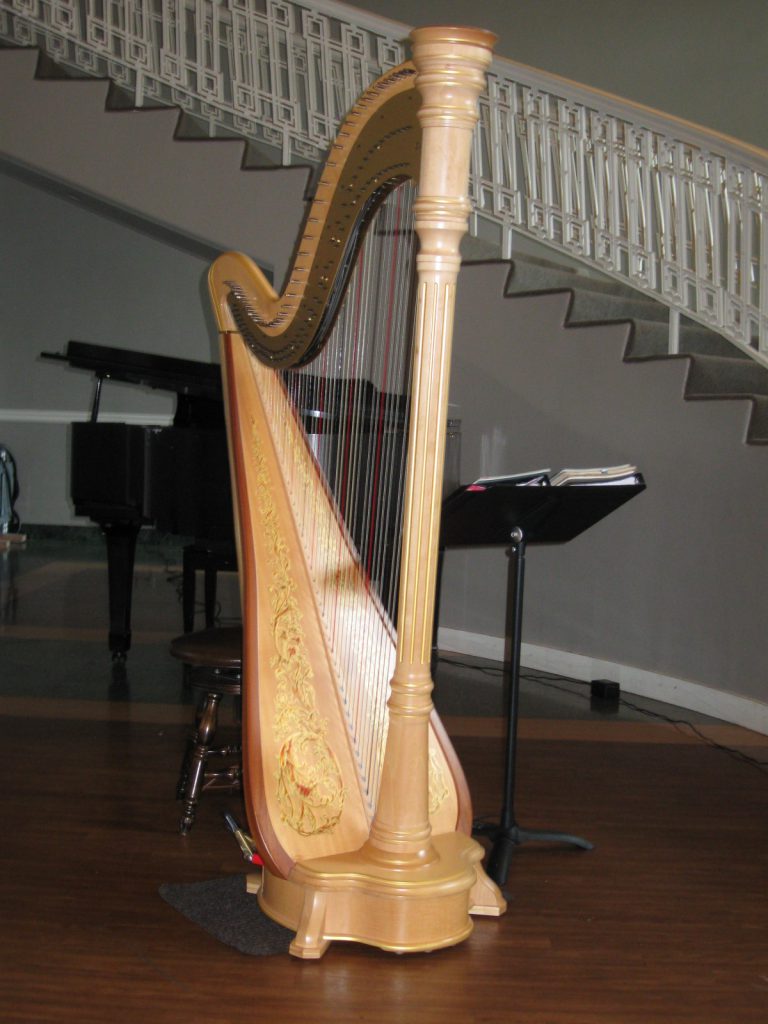 Harp Duet Music (Available Only in Printed Form)
(Click on underlined links for sample) / Ordering Information
CHRISTMAS DUETS II:

Arrangements by Serena O'Meara:

Adeste Fideles, Once in Royal David's City/He Is Born, Bring a Torch, Jeannette Isabella, Jingle Bells, O Sanctissima

Score Booklet – 24 pages, 1st Harp Booklet – 15 pages, 2nd Harp Booklet – 15 pages

.

$22.00

CHRISTMAS DUETS III:

Arrangements by Serena O'Meara:

The First Nowell, Christmas Medley in 6/8, Deck the Halls, Good King Wenceslas, Angels From the Realms of Glory.

Score Booklet- 26 pages, 1st Harp Booklet – 14 pages, 2nd Harp Booklet – 14 pages

.

$

22.00



ALLELUIA from "Exsultate, Jubilate": A joyful recessional by Wolfgang Mozart; Arrangement by Serena O'Meara.

Score and parts all in one booklet – 14 pages.

$10.00

DOWN BY THE SALLY GARDENS and THE MINSTREL BOY MEDLEY:

Beloved Celtic melodies woven together by Serena O'Meara

Score Booklet – 7 pages, 1st Harp Booklet – 3 pages, 2nd Harp Booklet – 3 pages

.

$10.00



MELODIES OF THE SPIRIT: A Medley of favorite Campfire/Gospel/Spiritual melodies:

Michael Row the Boat Ashore, There is a Balm in Gilead;

and

Down In My Heart

.

Score and parts all in one booklet – 6 pages.

$8.00

MINIATURE SUITE FOR HARPS: Themes by William Cameron; Arrangement by Serena O'Meara


Score Booklet – 10 pages, 1st Harp Booklet – 6 pages, 2nd Harp Booklet – 6 pages

$12.00

SERENATA: The famous Italian love song by Toselli. 

Score booklet – 3 pages; 1st and 2nd harp are 2 page foldouts.

$8.00

STEPHEN FOSTER MELODIES: A Showstopping medley of beloved Stephen Foster melodies: Camptown Races, Some Folks, Beautiful Dreamer, Nelly Bly, Jeannie with the Light Brown Hair, Oh! Susanna.  

Score booklet – 8 pages; 1st Harp Booklet – 4 pages, 2nd Harp Booklet – 4 pages

$16.00
ORIGINAL COMPOSITION FOR FLUTE AND HARP:
SUMMER PASTORALE by Serena O'Meara: The composition is presented in two keys – C and Bb. $9.00
MULTI-LEVEL HARP ARRANGEMENTS BY SERENA O'MEARA:
Music for duet or ensemble performance:
These arrangements allow for Intermediate level players to play with advanced beginning players. The A-versions are "more notes"  for the Intermediate level harpists. The B-versions are "less notes" for the advanced beginning level harpist.  Each version has a first and second harp part with the melody divided equally between the two. The pieces are performance quality and versions A and B may be performed together.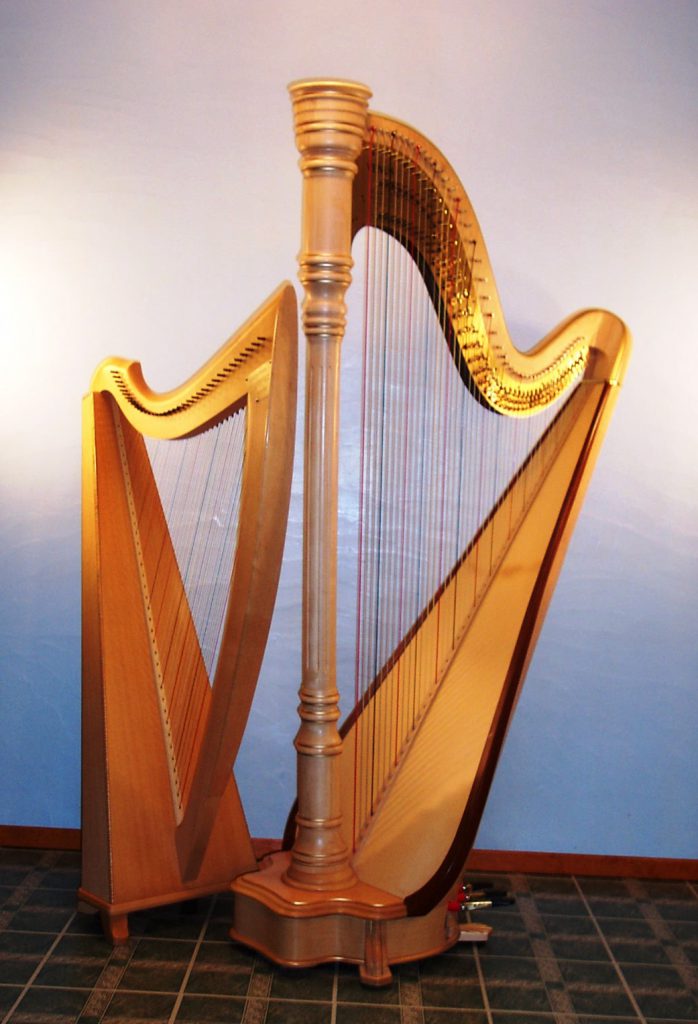 THE ASH GROVE:

The beloved Welsh melody.
A-Version (Intermediate Level) – Score booklet – 4 pages; First Harp Booklet – 4 pages, Second Harp Booklet – 4 pages $20.00


B-Version (Advanced Beginning Level)- Score booklet – 4 pages; 1st Harp Booklet – 4 pages, 2nd Harp Booklet – 4 pages

$20.00
Conductors Score $7.00

in small print – not meant to be read by performing harpists.

CARRICKFERGUS

: Traditional Irish ballad.
A-Version (Intermediate Level) – Score booklet – 4 pages; 1st Booklet – 4 pages, 2nd Harp Booklet – 4 pages $20.00


B-Version (Advanced Beginning Level)- Score booklet – 4 pages; 1st Harp Booklet – 4 pages, 2nd Harp Booklet – 4 pages

$20.00
Conductors Score $7.00

in small print – not meant to be read by performing harpists.

 MORRISON'S JIG: Traditional Irish toe tapping tune.
A-Version (Upper Intermediate Level) – Score booklet – 4 pages; 1st Harp Booklet – 4 pages, 2nd Harp Booklet – 4 pages

$20.00




B-Version (Intermediate Level)- Score booklet – 4 pages; 1st Harp Booklet – 4 pages, 2nd Harp Booklet – 4 pages

$20.00

 ODE TO JOY: Beethoven's famous melody.
A-Version (Intermediate Level) – Score booklet – 4 pages; 1st Harp Booklet – 4 pages, 2nd Harp Booklet – 4 pages $20.00


B-Version (Advanced Beginning Level)- Score booklet – 4 pages; 1st Harp Booklet – 4 pages, 2nd Harp Booklet – 4 pages

$20.00

 A SHAKERS MELODY: Traditional American melody also known as Lord of the Dance.


A-Version (Intermediate Level) – Score booklet – 4 pages; 1st Harp Booklet – 4 pages, 2nd Harp Booklet – 4 pages

$20.00


B-Version (Advanced Beginning Level)- Score booklet – 4 pages.

$20.00